Bringing Your Cat To The Vet
07 June 2016
As dreadful as the lead up and trip to the vet may be, it is crucial for your feline to come to the vet. For your cat, it is not necessarily the actual time at the vet that they fear, it is might be the trip in the car that they feel uncomfortable with.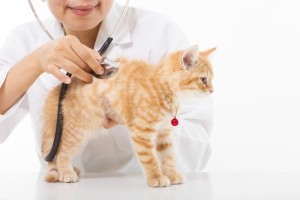 It is important that your cat is in a carrier in the car and the best way to make them feel comfortable in the carrier is to get them used to it in a different environment.  For example you could have it placed around the house so they relax in it and have a nap. If they are not encouraged to go in it, you could place treats in the carrier.
Did you know Pet Universe is a Cat Friendly Accredited Pet Practice?
We strive on making your cat's trip to the vet as stress free as possible. We have safeguards in place to make them feel more comfortable. For more information on what we do to make your cat's visit as anxiety free as possible, click here.
For more information on how to reduce your cats stress levels for veterinary visits, click here.