Complete Care Packages
19 October 2015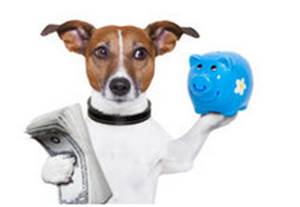 What are Complete Care Packages?
Complete Care Packages (CCP) is an Annual Preventative Health Care plan for your pet. The CCP includes a range of products and services to keep your loved one happy and healthy.  There are a range of packages but generally all the packages include: vaccinations, flea & heartworm treatments plus additional goods with an annual saving of $200 or more per year.
Pet Universe offer Monthly Payment Plans, the package can be paid in 12 monthly installments which helps with budgeting.
Regardless of the age of your dog or cat, we will find a health care plan that fits for you. We offer Adult Dog and Cat, Senior Dog and Cat and Puppy and Kitten Plans. To view our range of packages and what is included, click here.
What are the advantages of purchasing the CCP?
These packages are an easy way to get the best healthcare for your pets. It enables you to keep your pet up to date with their vaccinations and checkups.
The cost savings equate to over $200, compared to if you were to buy everything individually.  It gives you peace of mind that everything is taken care of your pet for you. Pet Universe will send reminders of when vaccinations and other important checkups are due. Excitingly the new improved CCP now have a free dog lead or cat carrier luggage tag, PLUS CCP members don't have to pay the Sunday consultation surcharge fee.
All the products and services included in our annual preventative healthcare plans are those we use ourselves on our own pets – so they are tried and trusted. The aim of the packages is to make gold standard healthcare affordable and easy. It's all part of living up to the Pet Universe motto… "Healthcare from your pet's point of view".