Do I need to bring anything?
06 May 2016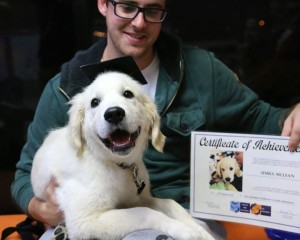 All you need for Puppy Pre-school is to turn up with your pup, its current vaccination card and your family. But a word of warning – most pups develop selective deafness on a full tummy. So, we ask you to refrain from giving them dinner until after the class. Also, please bring a matt or blanket for puppy to settle on. We provide plenty of treats for training and rewarding as well as toys to keep them preoccupied during class.
Click here to learn more about Puppy Pre-School!