How To Pick the Perfect Toy For Your Cat
19 April 2016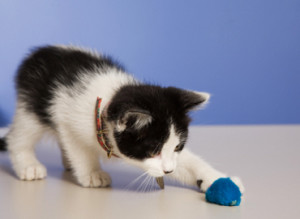 The task of picking the perfect toy for your cat may sometimes be tough but it is important to understand the character of their species.
However, usually the typical toys provide the most erratic movement and piercing sounds to allow your cat to be distracted for hours.  Additionally cats enjoy being able to pick up their toys, therefore little items or toys are more appealing than bigger ones.
For more information on what toys to buy and other common questions regarding play times click here.