Mandarin Speaking Veterinarian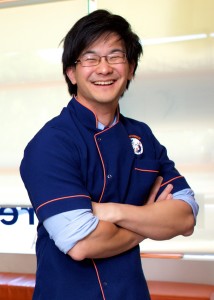 Dr Alex Ong joined Pet Universe in April 2014 and is our Lead Veterinarian at our Pet Universe Northgate Hospital.
Dr Ong was born in Singapore and studied Veterinary Medicine at Murdoch University in Western Australia.
Dr Ong loves all aspects of his jobs but is particularly drawn to cats and owns a few himself.
Dr Ong, along with our Practice Manager, Leah Hooper, has been instrumental is putting together our latest innovation – Fear Free Visits.
If you would like a consultation with a Mandarin-speaking veterinarian please call and book an appointment with Dr Ong