Puppy Preschool in Adelaide
New 5 Week Format!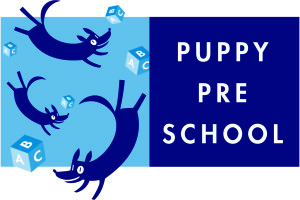 If you want to do the very best by your four-legged friend, enroll them in the leading puppy training school in Adelaide, Pet Universe's Puppy Preschool.
It will be the best present you could ever buy your puppy! Bookings essential – so call us on 8266 4666 or 8369 3111 to secure your puppy a place.
Or contact us today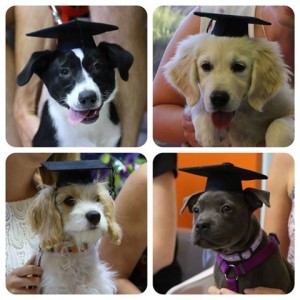 Recent Puppy Preschool Graduates
Puppy Preschool Information
"Behavioural problems are the No. 1 cause of death (due to euthanasia)in puppies under one year of age*."
In fact, behavioral problems are the number 1 killer of pets(due to euthansia) in Australia, with the average age of a dog being just 3.5 years, well below its biological life expectancy. So, with all the wonders of modern medicine, getting it right on the behavioral front with puppy schooling can literally be a life-saver for your pup. Puppy pre-school will start your dog off on the right paw. We will teach you how to teach your best friend.
Basic good manners
How to look, sit, drop, come and heel
How to enjoy visits to the vet
Housetraining including toilet training and destructive chewing
Tips on nutrition, preventative healthcare and behavioral concerns
Tips on grooming and dentistry
Most importantly how to interact with other dogs and face the world around them with confidence
Last but not least how to have a fun and loving bond with your puppy
Don't forget Puppy Pre-School isn't just important for your puppy, but it is also there to guide owners through significant time in your puppies life. This includes information on training, behaviour problems and anything else you could think of!
The Philosophy Behind Puppy Preschool
Pre-school is all about training you and your family how to train your puppy to become a Good Canine Citizen. On graduation, you should feel confident in all aspects of your new baby's care and should develop a closer bond with them. But most importantly, you will understand how to talk canine! The basics of dog behavior and body language is the first topic at pre-school and provides the foundation of the whole course. Our course uses positive training methods including rewards, which are provided. No choker chains, lead pulling or negative reinforcement is used. If you are unsure of what puppy should wear, please ask us.
Designed By The Behavioural Expert
Puppy Pre-school at Pet Universe is based on the teachings of Dr Kirsty Seksel – the foremost animal behavioural expert in Australia –and other leading veterinary behaviouralist such as Dr Ian Dunbar. Our trainers have undertaken courses in Puppy Socialisation and Training in order to provide you with the most up to date information.
Course Structure
Our puppy training school is run over 5 weeks on Tuesday evenings 7:00pm – 8:00pm at Broadview or Wednesday evenings at Northgate. We have a maximum of 6 puppies per course to ensure optimum socialization and learning. Other family members are welcome but please no more than four people per pup. If children are younger than four, have an extra adult, so one of you is free to look after the puppy and one for your human baby! All pups receive a complimentary Puppy Pre-School Graduation Pack and the last lesson concludes with a graduation ceremony with each puppy receiving their own certificate. This includes a photo shoot complete with mortarboard. Each class is run by a qualified Veterinary Nurse as well as a Veterinarian, to ensure the highest standard of training and advice is provided.
Is my puppy eligible for puppy schooling?
Pups must be between 7 – 13 weeks of age (at commencement of week 1 of the course) and up to date with their puppy vaccinations when starting the course. During this age it is vital that puppies are appropriately socialized in order to prevent future behavioral issues, such as anxiety, fear etc. It is also detrimental to their confidence and learning that they experience as much as possible in the safety of our clinic. After 16 weeks of age, they enter another distinct phase of their development which is not suitable for this class. If in doubt about your dog's eligibility, please call us. Different breeds and individual pups develop at slightly different rates.
Do I need to bring anything?
All you need for Puppy Pre-school is to turn up with your pup, its current vaccination card and your family. But a word of warning – most pups develop selective deafness on a full tummy. So, we ask you to refrain from giving them dinner until after the class. Also, please bring a matt or blanket for puppy to settle on. We provide plenty of treats for training and rewarding as well as toys to keep them preoccupied during class.
What Makes Us Different To Other Puppy Pre- Schools?
Our course has now changed from 4 to a 5 week school, this allows for more time to inform your puppies and owners!
No puppies allowed in the first week, this enables our trainers properly inform all the owners with no distractions of all your cute puppies!
We are now providing each puppy with a Pet Universe bandana which is sprayed with Adaptil, this is a dog appeasing pheromone, which allows your dog to stay calm and enables peaceful socialization between puppies.
Lastly, We are now using food puzzles and treat balls for teaching purposes!
How To Book
Do right by your pup and print out a Puppy Preschool invitation. See our recent graduates and their families on FACEBOOK, and call us on 8266 4666 at Broadview or 8369 3111 at Northgate. For further details about puppy pre school classes in the northern suburbs of Adelaide, contact us today! You can also learn more about our professional dog grooming services.
*Reference An article by Dr Kersti Seksel BVSc (Hons) MRCVS MA (Hons) FACVSc (Animal Behaviour) Diplomate American College of Veterinary Behaviourists – Registered Veterinary Specialist in Animal Behaviour © K Seksel 2004 https://www.vetwest.com.au/pet-library/socialisation-essential-for-puppies