Fear and Territorial Aggression In Household Cats
17 May 2016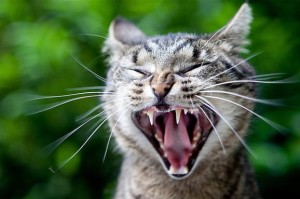 Cats demonstrate many different forms of aggression towards people and cats.
The main ones include territorial and fear aggression. They will both usually stem from a prior experience that they have encountered. It is important to note that you are not alone if your cat is being aggressive, it is a common psychological problem among most cats.
For more information on the different types of aggression and how they can be prevented, click here.
Did you know we are the First Cat Friendly Practice in Adelaide? Click here to read more!