Second Opinions and Referral Service
FREE CRUCIATE OR ORTHOPAEDIC CONSULTATION – DR CHRIS LEE*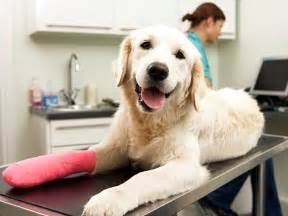 Dr Chris Lee at Pet Universe Veterinary Centres is offering a free cruciate or orthopaedic consultation (* valid for new only clients until 30/11/2017 (any other issues discussed will incur a normal consultation fee). Call us on 8266 4666 to make an appointment.
So, what exactly is the scope of this service, if you'll excuse the pun? Pet Universe GP Referral Service simply encompasses what we do for some of our more unfortunate patients everyday. You probably all know someone who has "done their knee in" – a friend, sporting personality or your dear four-legged best friend. We are now able to offer a new technique, the triple tibial osteotomy, a very effective method for cruciate repairs for dog over 20 kgs, especially young, active breeds. Until recently, this procedure was only available in Specialist Centres.
Pet Universe G.P. Referrals can perform total ear canal ablations and bulla osteotomies for intractable ear infections, as well as advanced abdominal surgery including tumour removal, subtotal colectomies for constipated cats and cholecystoduodenotomy and cystotomies. Other procedures on offer are skin flaps for tumour removals, degloving injuries, trauma and non-healing wounds, as well as fracture repairs, including external fixation, pinning and platings.
Other interesting orthopaedics include hip toggle repairs and ventral pubic symphesiodesis procedure, for puppies under 16 weeks old, susceptible to hip dysplasia. We can also offer basic endoscopy and ultrasound, as well as cardiac ultrasound. Our dental equipment is in daily use.
So, if your pet has bitten off more than they can chew or you're having second thoughts, please contact us to discuss your pet's options.
Dr. Christopher Lee
Principal, Pet Universe