Your Pet's Pantry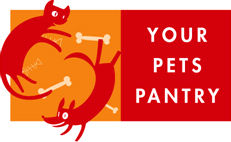 Good Nutrition Lies at the Heart of Good Health
We stock a range of vet-endorsed diets that meet the nutritional needs of every cat and dog – both in sickness and in health . Our premium and prescription ranges ensure balanced nutrition that is both consistent and of the highest quality whether-in canned or dried formulations. So you are assured that your pet is getting the very best nutrition you can provide every time.
Say goodbye to those upset tummies that can occur with batch variations in non-premium diets. And there's less mess to boot: the high digestibility of all our foods ensures low stool volume. We also stock Tucker Time, a calorie–rich vet-only brand-meat roll.
Treats Corner offers healthy treats such as Dentabones for clean teeth or Science Diet Healthy low calorie treats, as well as delicious rewarding treats for good behaviour or when you want to let them know you love them!
The Range
Hill's Science Diet and Royal Canin
Specialist Prescription Diets
Nutritional supplements
Healthy and fun treats
Behavioural Toys
Lead-collars and I.D. tags
Bedding, bowls and feeding mats
Grooming Products, cat scratching poles and much more
Palatability and Performance Guaranteed
If you're not satisfied with the performance or palatiability after exclusively feeding your pet for 60 days of Hill's Science Diets, Hills will give you your money back. The same applies to palatability on both companies' prescriptions diets. Simply bring the food back to us and we will refund you.
Price Guaranteed
"Low prices are guaranteed. Find the same product cheaper elsewhere, then we will match the price" *Conditions apply. Limited to other stores standard retail prices. Does not include % of sales, stock clearances, or food acting as bonus/ free stock for other lines.
Professional Advice
We invite you to a complimentary dietary consultation with one of our nurses. In 15 minutes, we'll help you design a diet that meets the exact needs of your cat or dog. We'll take into consideration your pet's individual likes/dislikes, life-stage, activity, health issues, daily cost of feeding and answer your questions. This is an ongoing service offered to all owners and pets.
Phone Ordering – 8266 4666 or 8369 3111
For your convenience and to ensure the item is in stock and ready for immediate collection, call us. All major credit cards/EFTPOS are accepted by phone. We can also order in any product you request within 12 – 24 hours (so long as it is one we endorse).