Is my puppy eligible for puppy schooling?
19 February 2016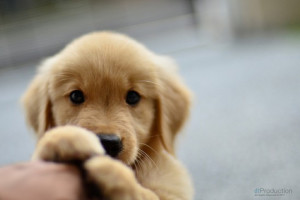 Pups must be between 7 – 13 weeks of age and up to date with their puppy vaccinations when starting the course. During this age it is vital that puppies are appropriately socialized in order to prevent future behavioral issues, such as anxiety, fear etc. It is also detrimental to their confidence and learning that they experience as much as possible in the safety of our clinic.
After 16 weeks of age, they enter another distinct phase of their development which is not suitable for this class. If in doubt about your dog's eligibility, please call us. Different breeds and individual pups develop at slightly different rates.
Click here to learn more about Puppy Pre-School!